We are delighted to be joined by some of the world's top experts for GBL-Summit 2023.
International Experts will be presenting their Experience of Games and Learning
List of Authors (more to be added shortly):
Mr. Clark Aldrich, Short Sims
Dr. Katrin Becker, Independent Researcher
Mr. Chris Crawford, Independent Designer
Mr. Brock Dubbels Ph.D., McMaster University
Dr. Simon Egenfeldt-Nielsen, Serious Games Interactive
Prof. Matthew Farber, University of Northern Colorado
Dr. Karl Kapp, Commonwealth University
Prof. Constance Steinkuehler, University of California, Irvine
Prof. Eric Zimmerman, NYU Game Center
---
Mr. Clark Aldrich, Short Sims
Clark Aldrich is changing the trajectory of education. ​As a leading analyst he founded Gartner's e-learning coverage and jump-started the adoption of distributed learning by the world's largest organizations. His research and projects on game based and simulation based learning launched the gamification segment. He is the author of six books, including Unschooling Rules, which empowered the trend of student-centric micro-schools. Now his work on Short Sims is making educational media relevant for preparing students and employees to take leadership roles in a skills-based economy.

Aldrich's visionary and change-agent status has been codified through awards including numerous "Best of the Years", a U.S. Patent, being highlighted in "top-of-the-profession" lists and cover stories by industry leading publications, roles on multiple boards, his role as columnists for several magazines, keynotes, and being featured in hundreds of news stories including by New York Times, NPR, CBS, and ABC. He has been called a 'guru' by Fortune Magazine and a 'maverick' by CNN. He has also lectured at the Army War College, the Naval War College, and FBI's Quantico. Aldrich recently held Top Secret clearance for his strategic work with the US military.
Clark's presentation (s):
Education's Great Pivot is Powered by Short Sims
Back to Top
---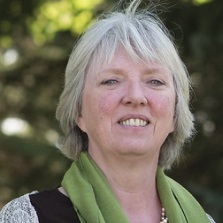 Dr. Katrin Becker, Independent Researcher
Katrin is an award winning, internationally known expert in the design and analysis of Serious Games and in gamification in the classroom. She holds two Computer Science degrees and a PhD in Educational Technology. She is a certified instructional designer with a graduate certificate in serious game design and research. She has over 35 years of teaching experience and has taught CS, video game design, DGBL, and technical writing. Her teaching innovations have been internationally recognized and she is widely published. She designs and develops e Learning in all sectors, including educational and advertising games. Her recent game, Gene Rummy is a physical card game to help people learn basic Mendelian genetics. She is also the author of three books; one on the technical aspects of simulations and games written for non-technical people (Wiley, 2011), now available on LeanPub, one on choosing and using digital games for the classroom (Springer, 2016), and a memoir called, "Reni". Her next book, "Gamification 101: A Practical Guide to Gameful Learning", is due out next year.

Finally, to counterbalance a very digital life, she runs a small farm where she has been raising rabbits, waterfowl, and other animals for over 30 years. This farm forms the basis for her "Ducks in the Classroom" program, which provided eggs for hatching in classrooms locally from 1988-2012, and information on school hatching projects globally since 2001. It also accounts for occasional bit of poo on her shoe.
Katrin's presentation (s):
Bring Joy Back to Teaching & Learning with a Gameful Classroom
Back to Top
---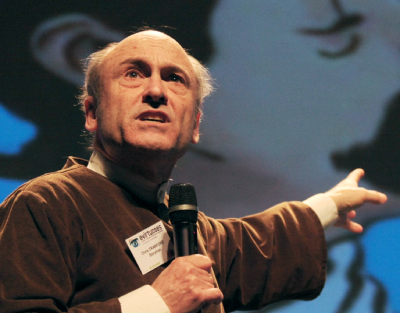 Mr. Chris Crawford, Independent Designer
Chris Crawford earned a Master of Science degree in Physics in 1975. After teaching physics for a few years, he joined Atari in 1979 as a game designer/programmer. He quickly rose through the ranks to become the manager of the Games Research Group. While at Atari he created a number of games, including Eastern Front (1941), Legionnaire, and Excalibur. He was laid off when Atari collapsed in 1984 and went freelance, using the Macintosh as his target machine. He created a number of games, including Balance of Power, a hit game about geopolitics in the 1980s. He also wrote the first book on game design (The Art of Computer Game Design), the first periodical on game design (The Journal of Computer Game Design), and founded the Game Developers Conference, which he led for seven years. Displeased with the ever-puerile nature of games, he set out in 1991 to build interactive storytelling, a task that occupied his time for 32 years. After many failures, he succeeded with Le Morte D'Arthur, an interactive storyworld that meets his high standard for artistic merit.
Chris's presentation (s):
Why educational software so often fails
Back to Top
---
Mr. Brock Dubbels Ph.D., McMaster University
Chief Research & Design Officer
I specialize in driving innovation, leadership, and research spanning various sectors. With a passion for building winning teams, reducing effort while increasing impact, and maintaining a strong focus on customer value, I've had the privilege of working with some of the most prominent organizations and institutions.
My approach is grounded in a lean design research practice that transforms business cases into actionable insights. I specialize in omnichannel products and services, including FinTech and and MedTech, educational games, and online-to-offline experiences.
As a seasoned professional with a diverse skill set, I bring expertise in:
Business modeling
User experience (UX)
Strategic thinking and acting
Quantitative and qualitative research
Field research
Communication
Rapid prototyping
Design thinking
Virtual and augmented reality
Machine learning and artificial intelligence
My journey includes two published books on video game research, motivation, and learning, alongside collaborations with industry giants like Amazon, Equinix, and Nielsen, among others.
With honors such as being a Fulbright Fellow, a scholar supported by the National Science Foundation and the National Institutes of Health, and a recipient of the Orion Innovation Award, I've consistently pushed the boundaries of knowledge.
As the Editor In Chief Emeritus of the International Journal of Games and Computer-Mediated Simulations, I've contributed significantly to the field of games and simulations.
My commitment to research and innovation extends beyond the corporate world, as I've made valuable contributions as an Adjunct Professor, Game Developer, and a Public School Teacher in the field of education, focusing on serious games and virtual reality.
I'm here to share my insights, experiences, and passion for innovation and leadership. Join me in exploring the boundless possibilities of driving change and creating a brighter future.
Connect with me:
LinkedIn
Brock's presentation (s):
Creating measurable increase in revenue and conversion with reduced effort
Back to Top
---
Dr. Simon Egenfeldt-Nielsen, Serious Games Interactive
Simon Egenfeldt-Nielsen(PhD, Psychologist) has studied, researched and developed video games for almost 20 years. He has previously been assistant professor at IT-University of Copenhagen, where he researched the educational potential of computer games. Today he is CEO of Serious Games Interactive, where he has over the last 15+ years developed +150 games for organisations like UN, Maersk, Opel, GIZ and EU Commission. He has served on the Digital Game Research Association Board for 3 years, and served as a reviewer for several journals, research projects, students and conferences on game research. He is a founding member of Centre for Video games Research Copenhagen. He is also the author of four books covering the topics video games, education and learning

This presentation aims to introduce a digital learning game format that is specifically designed to cater to the classroom's unique strength and weaknesses. It stands on the shoulders of well-known successes like Kahoot, Mentimeter, Slido, Wooclap and Quizlet – but with a richer and deeper focus on games. It embraces the teacher as a facilitator while harnessing the strength of the students as a community that together can explore, discuss and reflect different topics guided by the teacher. The teacher guides and enrich the journey but the students together decide how it unfolds – where will they go, and how will it end.

The approach grows out of research that highlights the importance of collaborative learning, active involvement, problem-based approach, and the strength of narratives for learning. It flips the normal approach to digital learning games upside-down by keeping the feedback and learning between students and teachers rather than trying to make the digital game create this feedback loop. As such it insist on the computer and screen as secondary vehicles for scaffolding and supporting the learning process between people in the classroom.

The approach use the key building block in games interesting choices as the glue, which can fundamentally be defined as dilemmas rather than decisions or choices. The approach has been baked into a new learning platform called DiBL, where you can make your own collaborative learning games, roleplaying games or simple branching simulations games.
Simon's presentation (s):
Collaborative dilemma-based learning games
Back to Top
---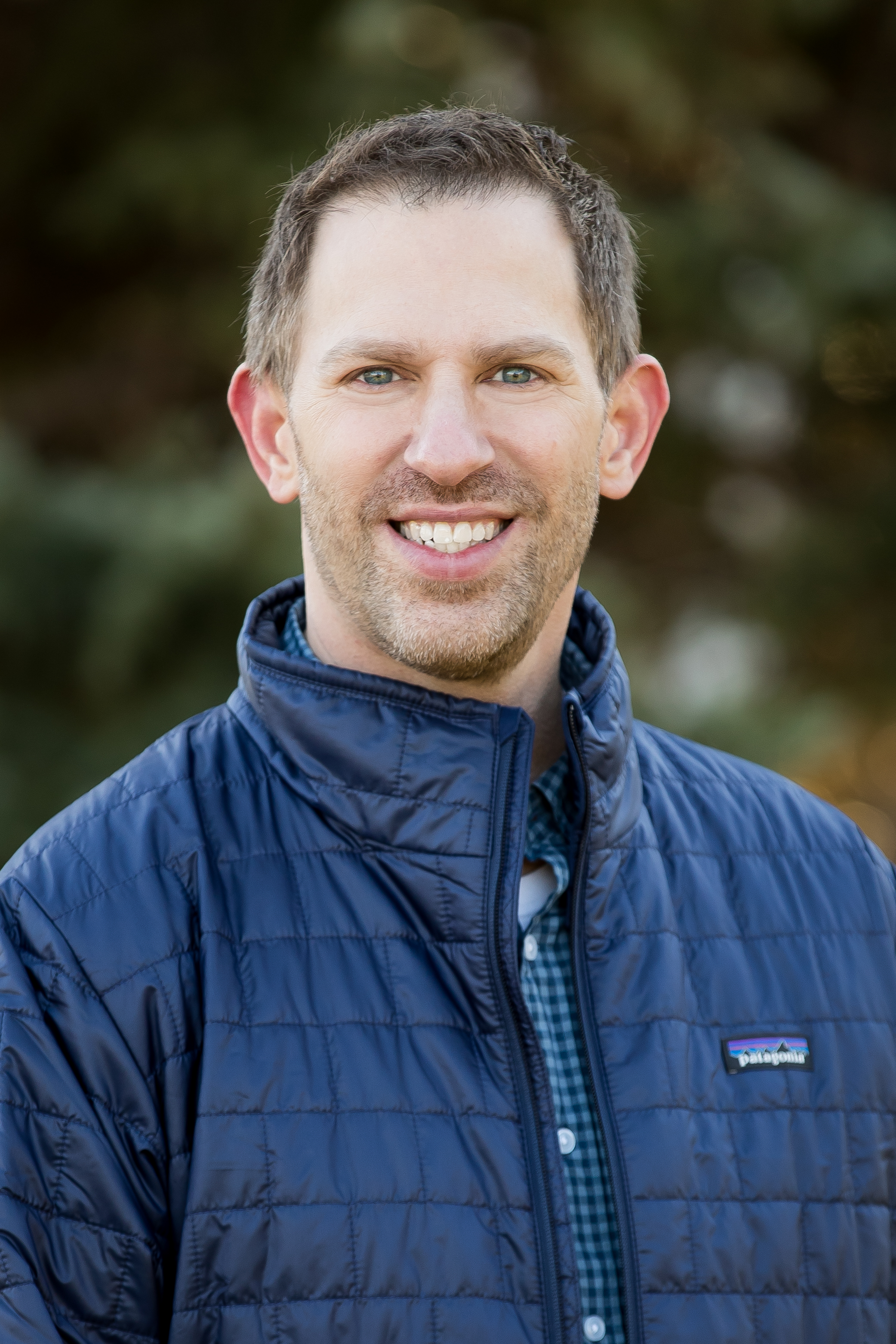 Prof. Matthew Farber, University of Northern Colorado
Matthew Farber, Ed.D. is an associate professor of educational technology at the University of Northern Colorado, where he is the co-director of the Gaming SEL Lab. His research is at the intersection of games and social and emotional learning (SEL) competencies, such as empathy, compassion, perspective-taking, and ethical decision-making. Dr. Farber has been invited to the White House, to keynote for UNESCO, and he has been interviewed about games and learning by NPR, The Washington Post, Fox News Radio, APA Monitor on Psychology, EdSurge, The Denver Post, The74, Fast Company, USA Today, and The Wall Street Journal. He also frequently collaborates with UNESCO MGIEP, iThrive Games Foundation, and Games for Change. His latest book is Gaming SEL: Games as Transformational to Social and Emotional Learning. To learn more, please visit http://MatthewFarber.com
Matthew's presentation (s):
Pairing Games and Books: An Underutilized Approach for Games and Learning
Back to Top
---
Dr. Karl Kapp, Commonwealth University
Karl M. Kapp, Ed.D., is a professor, scholar, writer, and expert on the convergence of learning, technology and business with a focus on game-thinking, games and gamification for learning. Karl is an award-winning professor at Commonwealth University in Bloomsburg, PA and author or co-author of eight books including """The Gamification of Learning and Instruction" and "Play to Learn". He is a senior researcher on a grant sponsored by the National Institutes of Health (NIH) and has served as Co-Principle Investigator on two National Science Foundation (NSF) grants related to games and simulations.

Karl is founder of the consulting and game development firm, The Wisdom Learning Group, LLC, where he consults internationally with Fortune 500 companies and tech startups. He is co-founder of the digital card game learning company Enterprise Game Stack. He is the creator of the popular YouTube video series "The Unofficial, Unauthorized History of Learning Games" and author of the LinkedIn Newsletter: L&D Easter Eggs. He has been a TEDx speaker, international keynoter, and is author of over a dozen LinkedIn Learning Courses including "The Gamification of Learning and Instruction."" Follow him on LinkedIn at https://www.linkedin.com/in/karlkapp/.
Karl's presentation (s):
What to Steal from Classic Games to Create Engaging Learning Games
Back to Top
---
Prof. Constance Steinkuehler, University of California, Irvine
Constance Steinkuehler is a Professor in the Department of Informatics at the University of California, Irvine where she researches culture, cognition, and learning in the context of multiplayer online videogames. She is an ADL Belfer Fellow, Chair of UCI's Game Design and Interactive Media Program, and Co-Director of the Games+Learning+Society (GLS) Center. She teaches courses on games and society, games as social platforms, research methods, and visual design. Her current projects include investigations of toxicity and extremism in online games, an audit of game company policies related to player-vs-player behavior, reasoning with misinformation, and a literature review of the impact of gaming tech on adjacent and distal fields.

Constance formerly served as Senior Policy Analyst under the Obama administration in the White House Office of Science and Technology Policy, advising on videogames and digital media. She is the founder of the Federal Games Guild, a working group across federal agencies using games and simulations as tools for thought, and the Higher Education Video Games Alliance, an academic non-for-profit organization of game-related programs in higher education. Her research has been funded by the Anti-Defamation League, the Samueli Foundation, the MacArthur Foundation, the Gates Foundation, the National Academy of Education/Spencer Foundation, the National Science Foundation, and the Universities of Cambridge, Wisconsin-Madison, and California-Irvine. She has published over one hundred articles and book chapters including six conference proceedings, four special journal issues, and two books. She has worked closely with the National Research Council and National Academy of Education on special reports relate to videogames, and her work has been featured in Science, Wired, USA Today, New York Times, LA Times, ABC, CBS, CNN NPR, BBC and The Chronicle of Higher Education.

Constance has a PhD in Literacy Studies, an MS in Educational Psychology, and three Bachelor's Degrees in Mathematics, English, and Religious Studies. Her dissertation was a cognitive ethnography of the MMOs Lineage I and II where she ran a large siege guild. Her husband Dr. Kurt Squire is Co-Director of the GLS center at UCI. They live with their two adolescent gamers in Southern California where they enjoy surfing, trail running, camping, and all manner of headset-wearing, dps-flinging, computer-screened mayhem.
Constance's presentation (s):
Enriching Esports: Four Years of Research Findings on NASEF
Back to Top
---
Prof. Eric Zimmerman, NYU Game Center
Eric Zimmerman designs new forms of play on and off the computer. This includes independent videogames, card and board games, and installations with architect Nathalie Pozzi that have been appeared at the Museum of Modern Art and the Smithsonian American Art Museum.
Eric's presentation (s):
The Rules We Break: Lessons in Play, Thinking, and Design
Back to Top
---